8/31/19 "Rebuilding Christian Civilization: Christian Nationalism II"
Posted by
on Aug 31st, 2019 in
Morning Service
,
Recent
|
0 comments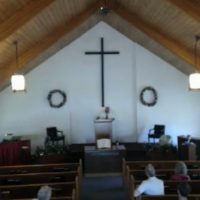 Prelude
WE COME TO GOD
Welcome and God's Greeting
Isaiah 43:1
Silent Prayer
Piano Response
Hymn – Psalter 89 "Within Thy Temple, Lord"
Invocation – Psalm 47
Creedal Affirmation – Belgic Confession – Article 33
Mutual Greetings
WE ARE RECONCILED TO GOD
God's Law – Exodus 20
Confession of Sin – Reading #3
Hymn – Psalter 171 "In Vision To His Saints God Spake" vs 1,2
God's Declaration of Absolution – Isaiah 43:25
WE HEAR GOD'S WORD
Children's Sermon
Hymn – Psalter 223 "How Blest The Man" vs 1-4
Scripture – Romans 9:1-4
Message – "Rebuilding Christian Civilization: Christian Nationalism II"
Eucharist
Responsive Reading
WE RESPOND TO THE WORD
Hymn – Psalter 443 "Faith of Our Fathers" (See additional last verse below)
Congregational Prayer and Praise
Offering
Doxology – Psalter 195 "All People That on Earth Do Dwell" (Tune of "Old Hundredth")
Benediction – II Corinthians 13:14
Postlude
Last verse to "Faith of Our Fathers":
Faith of our fathers! we will strive
To win all nations unto thee,
And through the truth that comes from God,
The world shall then be truly free:
Faith of our fathers, holy faith!
We will be true to thee till death!